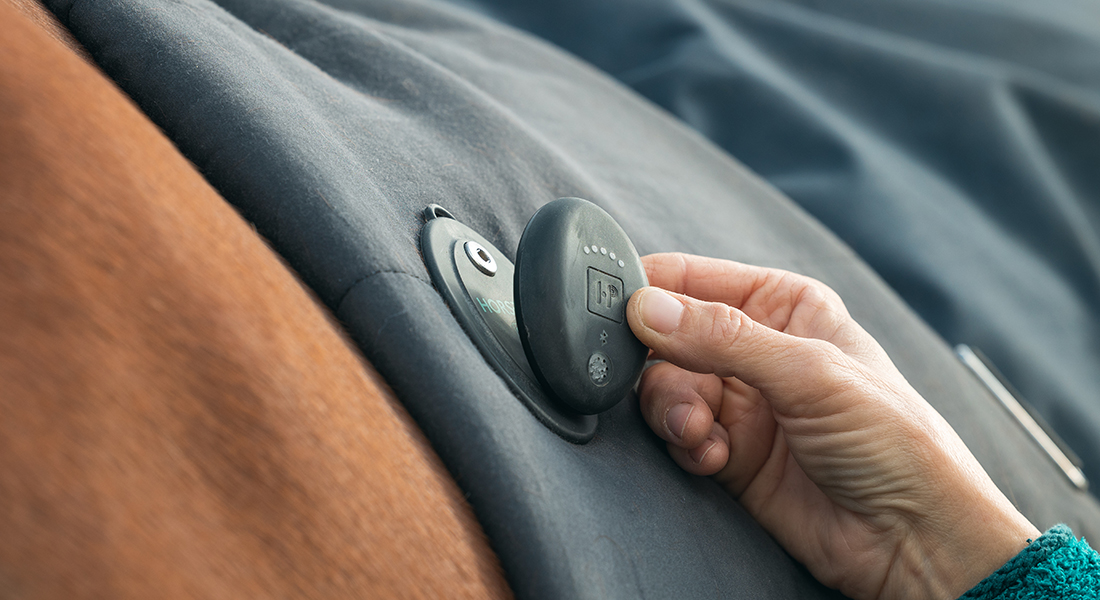 Blanket of Warmth, Comfort and Joy
With Christmas only around the corner and the cold nights coming, we are all settling in front of our fires, in the comfort of the warmth of our homes.
There is now a sting in the tail and we can't take the warmth for granted, especially at night when the temperature is again falling and Jack Frost has one eye on the landscape. That, of course, affects our horses, whether they are out in the field or housed overnight in a stable.
We use rugs to make sure our equine friends are kept warm and dry but gauging the outside temperature is not always easy, unless we have a degree in meteorology, which to be fair, most of us don't. Determining the temperature of our horses is a different matter and we've got it covered – no gloves needed!
At Horsepal what we do have is the Comfort Sensor.  We've thought a lot about how to ensure your horse is as comfortable as possible and that's led us to another of our technological innovations that put's horses' health at the centre of everything we do. 
Using our integrity and innovation we have come up with a simplistic but effective solution to allow you to constantly monitor the temperature of your horse.
So, what does the Comfort Sensor do for you?
It:
The Comfort Sensor makes life more comfortable for the horse: But as owners, whether you are single or hobbyist owner, stable manager or livery owner, the Comfort Sensor gives you the absolute assurance that the horses in your care are getting the best attention.

The ease of use, and the information provided by the Comfort Sensor, gives you the peace of mind to know that you are using the correct rug for your animal. All the data can then be easily communicated to the owners or to your own staff.
With the Comfort Sensor you have an aid that allows all horses to be monitored, for example for any diseases that are related to temperature and humidity. You can be secure in the knowledge that the rugs you are using are right for your animal. Our sensor, when not used in the rug mode, can also be used as a heart rate monitor with the electrode belt. This will allow you to monitor heart rate and know if it is raised, alerting you to the possibility that the horse is in pain, is prone to certain diseases or has simply just finished exercising and needs to be rested.
As a responsible and innovative horse owner or manager, why wouldn't you invest in this simple, but effective, technological device?
"Let your horse speak without talking." Ronan Woods, MD, Horsepal