Back
What is Horsepal®?
Horsepal® is a revolution in horse management. Developed by Horsepal Ltd, Horsepal® is a stable management app that connects to a sensor designed to fit to your Horsepal Ltd blankets. It allows owners to monitor their horse's temperature and humidity from their mobile phone or desktop and stores the history of their horse's well-being.
How does it work?
Horsepal® is very straightforward. Simply attach the sensor provided to your horse's blanket, by one of the methods shown in the instructional video ensuring that the sensor is close to the horse's skin.
This sensor will monitor the temperature and the humidity inside of your horse's rug and collect data for you to download and review using the Horsepal® App and Website.
Applying Sensor to Rug
What is the benefit of using Horsepal®?
By collecting this data, you can monitor your horse's comfort levels, ensuring that you are blanketing your horse correctly, giving you peace of mind. You can even add users, such as a stable manager, grooms or family members, and have them send you data while you're travelling or away from the yard.
Contents in the Horsepal® Bag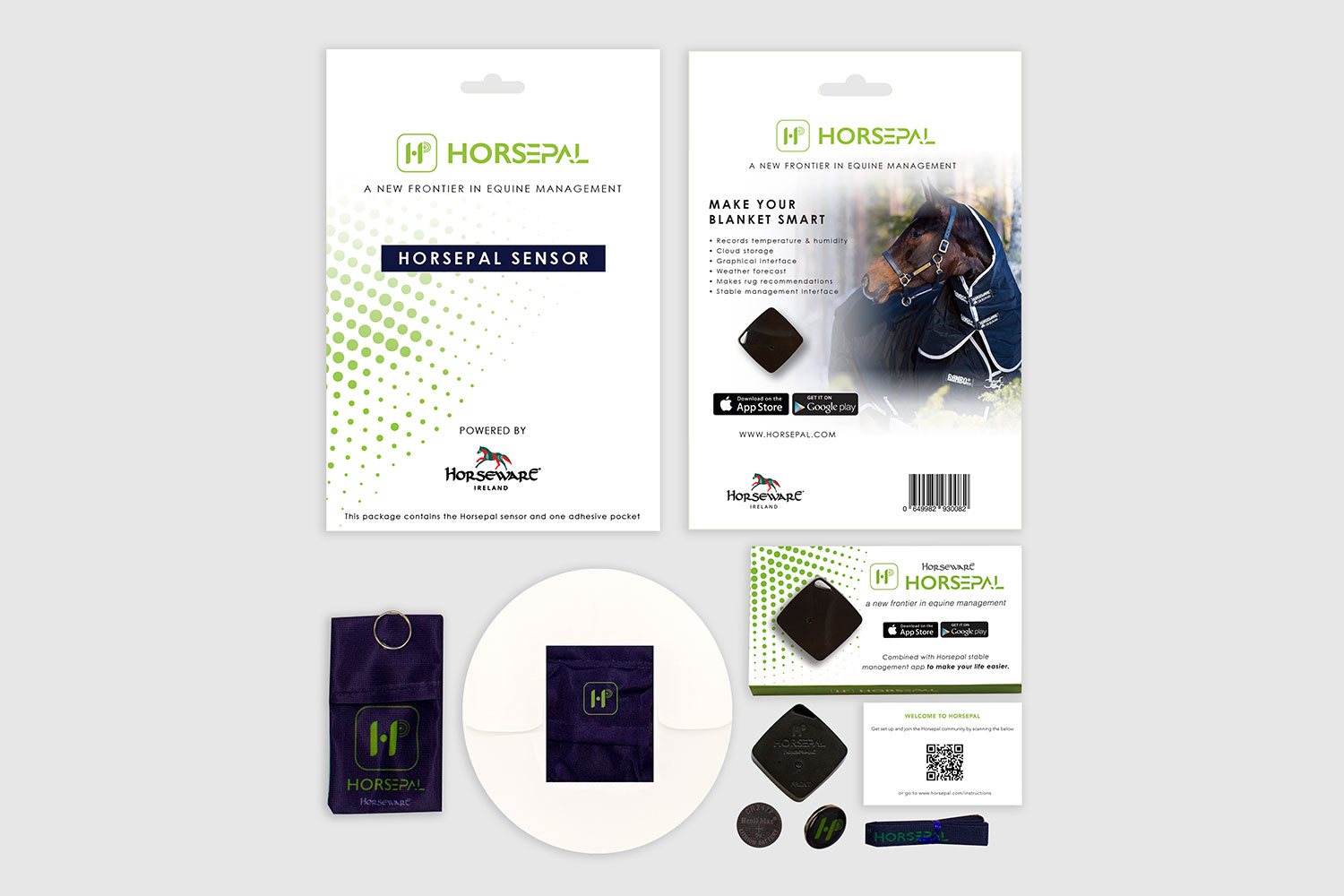 Horsepal® Sensor
Battery (CR2477)
Keyring
Key Ring Bag
Horsepal® Pin
Horsepal® Lanyard
Horsepal® Card – Instructions 1 Horsepal® Adhesive Pocket